Traditional Ukrainian Dance Instruction
Sharing Rich Ukrainian Culture with the World 
Celebrating 33 Years of Ukrainian Dance Training in Edmonton
In 2018, the Edmonton School of Ukrainian Dance celebrated its 30th year and we have gained much recognition in leading Ukrainian dance in the community. Experienced, caring teachers for dancers of all ages are an essential ingredient to the success of the school. Under the direction of Ken Kachmar and instructors Trish Kushniruk, Debbie Kachmar Potter, Tammy Myskiw, Andrew Trykalo, Matthew Karpiak and Kennedy Kachmar, we will continue to specialize in Ballet, Character Dance and Ukrainian Folk dance with a child development focus. Children are taught systematically, following sequential instruction and learning through fun and repetition.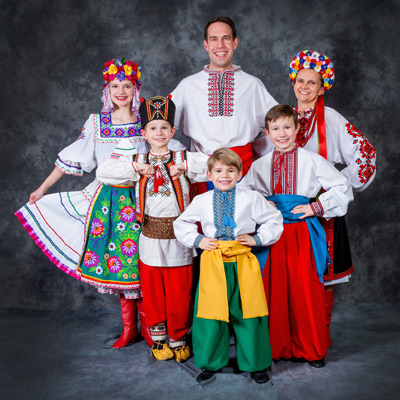 Photo Credits: Luciddream Photography Inc.
Traditional Ukrainian Dance in the New Millennium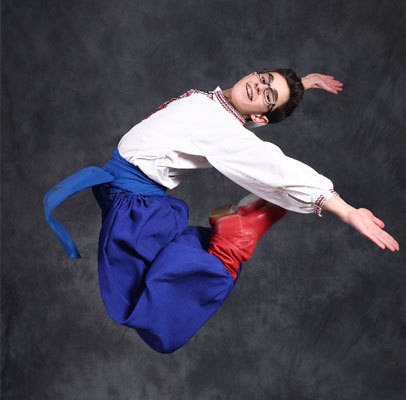 The Edmonton School of Ukrainian Dance has progressed in taking Ukrainian Dance into the next millennium. The school consists of over 140 students, ranging in ages from 3 with our beginners class to 65 years young with Vatra, our adult class. Rehearsals are held either on Tuesday, Wednesday or Thursday at the Vohon and Edmonton School of Ukrainian Dance Studios at 10629 - 98th Street in Edmonton.
The school provides hardwood floors with a Marly dance floor, mirrors, and ballet bars to enhance the dancing experience. Parents can relax comfortably in the lounge, visit or watch TV with a cup of coffee while they wait for their children. The school also provides a Costume Director and all Character or Ukrainian costumes and props are provided by the school at no cost to the parents.
Ukrainian Dance Performances and Competitions
If transportation is needed to a performance or competition, it is typically subsidized by the school if it is outside the city. The competition fees are paid for children and youth in the school for any endorsed dance competitions that we participate in as a school. The dancers will enjoy dancing in many venues through the year from festivals, to competitions and concerts. A unique characteristic of the school that showcases the talents of the teachers and students alike are the story book themes that are inter woven into the dance performances in the year end show. Over the years we have Performed "Joseph and the Amazing Technicolor Dreamcoat", "Beauty and the Beast", "Frozen" and "Tangled" to name but a few. Every year the school also hosts a Christmas Concert/party and a year-end picnic for dancers and their families to enjoy. Many families have commented on the fact the school is like a big family, a great experience with lots of fun and socializing.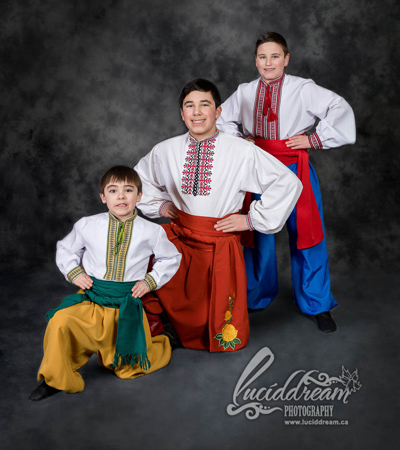 Photo Credits: Luciddream Photography Inc.
The Edmonton School of Ukrainian Dance Difference
One difference with the Edmonton School of Ukrainian Dance is that there is no fund raising or volunteer work expected. Parents can relax knowing that they do not have to work a bingo on a weekend.
Registration will take place at the Studio at 10629 - 98 Street, Edmonton. We look forward to seeing you all back in the fall and to another successful, fun filled year.
Please contact Ken at 780-424-6632 or 780-499-1958 for more information or to register. You can also register online here.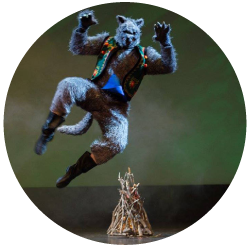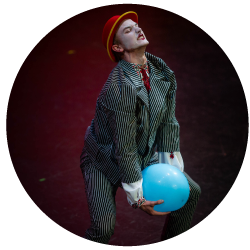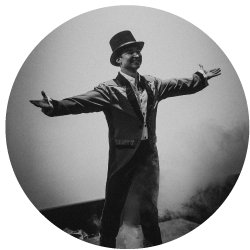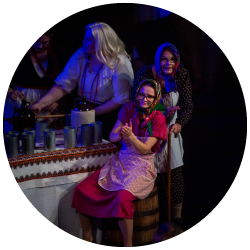 Ken Kachmar
     For 45 years, Ken has brought his fresh perspective on the vibrant art of Ukrainian Dance to audiences around the world. A former Cheremosh dancer, Ken trained extensively in Ukrainian Folk Dance, Classical Ballet, and Character Dance. He studied Ballet, Jazz, Modern Dance and Music at Grant MacEwan College and trained under the masters in Fort Qu'Appelle, Saskatchewan, and in Ukraine on two separate occasions. In 1982 Ken marked a personal highlight when he danced with the Tuman Kozaks in Los Angeles, California.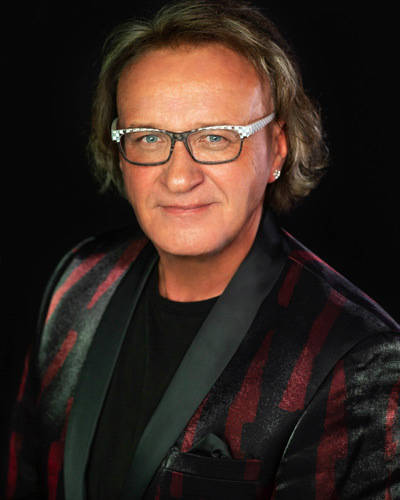 Photo Credits: Bree-Lynn Mistol Photography
    A passionate dancer and teacher, Ken has operated two dance schools since 1988 and has taught over 18 different dance groups, conducted workshops across Canada and the United States, and produced Festival 88 which included over 3000 dancers at Rexal Place.
    Ken currently owns the Edmonton School of Ukrainian Dance and operates the Vohon Ukrainian Dance Ensemble. Ken has applied his unique artistic expression and choreographic excellences to the group's unforgettable performances in Canada, the United States, Australia, Germany, Hong Kong, Thailand, China, Japan, Brazil, Argentina, Scotland, England and Ukraine
    Ken's newest venture is Boen Performing Arts which  produces shows for talented artistic such as Virsky Ukrainian National Dance Company, Donbas Ukrainian Dance Ensemble, Veriovka Ukrainian Dance and Choir Ensemble, Singers Marianna Ilkiv, Yevhen Vaskin and Svitlana Sasu, and violinists Innesa Tymochko and Olekandr Bozhyk.
"So much fun!"
Thanks to the Edmonton School of Ukrainian Dance, I had the chance to meet some great people, make lots of friends and travel to exciting places for dance competitions. So much fun!

~ P. Popowich (Edmonton, Alberta)
"no annual fundraising"
"I appreciate there is no annual fundraising to do, not even for travel costs or the dance outfits. We have to do so much of that through my son's school and I have no time for it."

~ E. Sekora (St. Albert, Alberta)
"the instructors were very encouraging"
"I was new to Ukrainian dance and the members of the Vatra Ukrainian Dance Ensemble were all so welcoming and accepting of people at all skill levels of dance and the instructors were very encouraging. "

~ C. Hrenyk (Edmonton, Alberta)